Cassidy Baer
Cassidy is our practice manager. She joined our team in 2013. She is responsible for the overall office management, marketing, advertising, accounting and, is our patient advocate. She is responsible for processing all medical claims to both primary and secondary payers. Her goal is to provide accurate information to both the payer and the patient. She reviews patient's bills for accuracy and completeness and obtains any information. She works with our patients to schedule intensive treatments and answer any questions the patient or the family may have. If you have any questions about your claims, intensive treatment, or if you're interested in doing any marketing and networking with Lancaster Brain & Spine please feel free to reach out to Cassidy.
Nazda C.
Nazda joined our team in 2018 as one of our Chiropractic Assistants. Nazda comes to us with over 15 years of healthcare experience.  Nazda is bilingual and has been a great asset to the team by assisting in translating between doctors and patients for accurate care.
Camryn
Camryn joined our team in 2017 as one of our Chiropractic Assistants. She is a student at Millersville University studying Biology. Camryn enjoys performing lasers and helping to assist patients suffering with chronic pain.
Carli
Carli joined our team in 2019 as one of our Chiropractic Assistants. She is a Grad Student at Millersville University studying Psychology. Carli brings her experience working as a TSS for children.
Kayla Ulrich, LMT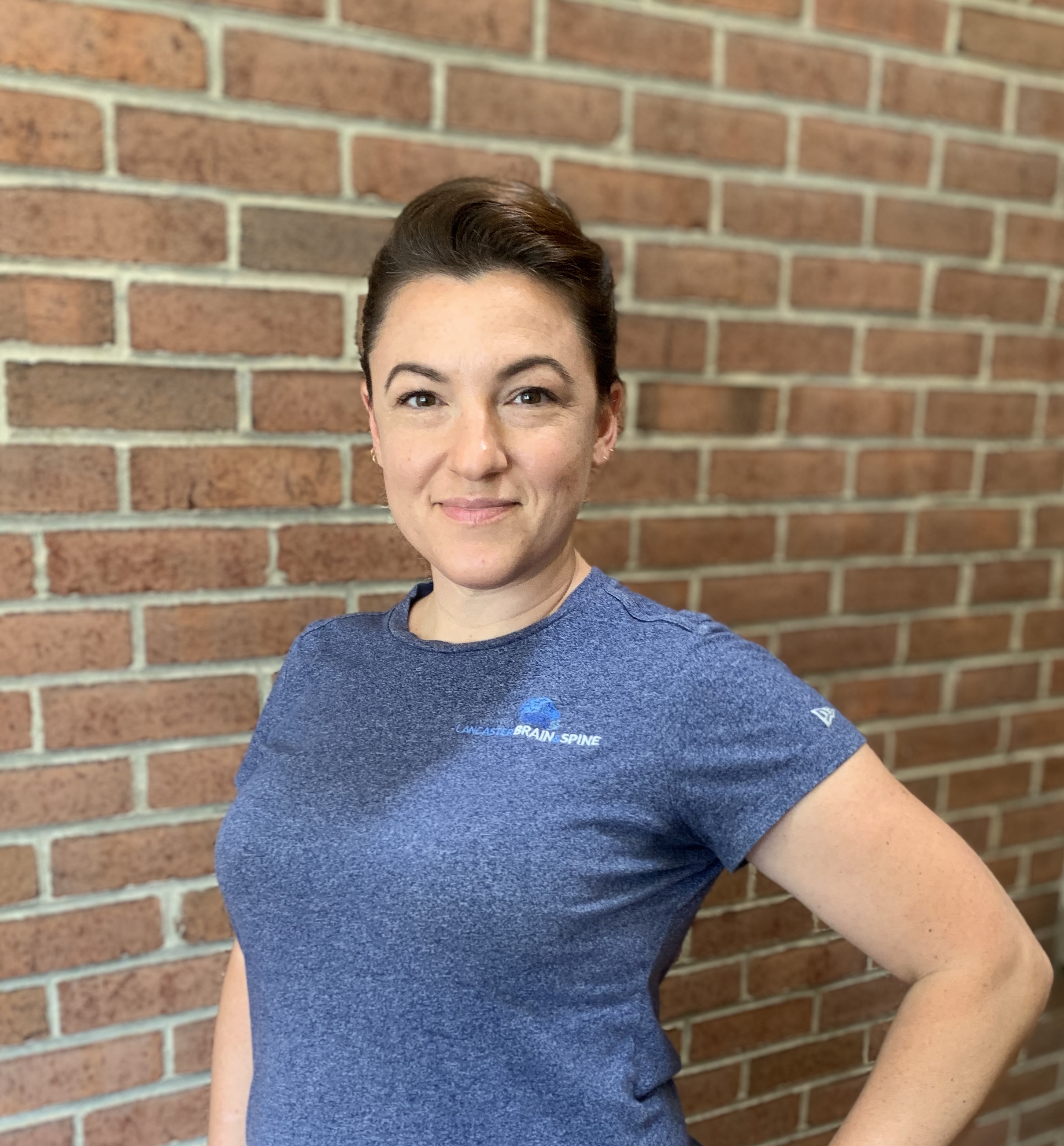 Kayla is our Licensed Massage Therapist. She graduated from Lancaster School of Massage and is a member of the ABMP (Associated Bodywork & Massage Professionals) and has been practicing massage therapy for over 16 years. Her integrative style combines flowing Swedish Massage, Deep Tissue, Myofascial Release, and Trigger point therapy.