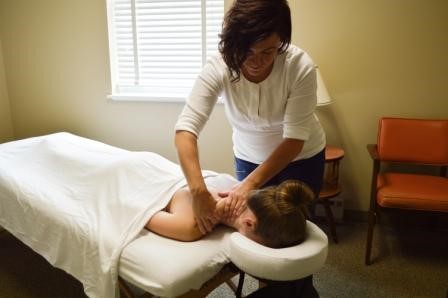 Kayla Ulrich is a Licensed Massage Therapist, LMT. She graduated from Lancaster School of Massage. She is a member of the ABMP (Associated Bodywork & Massage Professionals) and has 16 years of experience. Her integrative style combines flowing swedish massage, Deep Tissue, Myofacial Release, and Trigger point therapy.
Kayla works to assist her clients in relieving stress related tension, reducing chronic pain, reducing recovery time of injuries, and restoring mobility. She believes in the importance of tailoring each session to the client's individual needs.
Her outgoing personality along with her kind collaborative approach will help you feel at ease.
Please feel free to give our office a call and schedule a massage with her.